4 Money Moves to Make Before the End of May
Blog posted On May 26, 2021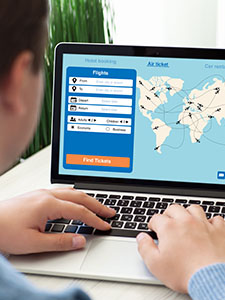 By now, you've likely filed your taxes. The hard part is over. But as May comes to a close, there are still a few key deadlines to be aware of that can help you maximize your savings, increase profits on your investment, and make other beneficial money moves.
Open a 529 savings plan
A 529 plan is a state-run, tax-deferred savings plan for education costs. Though it is primarily used for college tuition, the program expanded in 2017 to help cover K-12 costs as well. The money you put into a 529 account grows tax-deferred and can be withdrawn tax free if it's used for education-approved expenses.
Opening a 529 plan is easy and certain states offer special savings bonuses if you enroll during the month of May. Even if you don't have children, opening a college savings account could still be beneficial. If you want to go back to school later on, a 529 plan could help fund your tuition and other expenses. The earlier you start, the more your money can grow.
Apply for a Paycheck Protection Program loan
The Paycheck Protection Program (PPP) is a loan program designed to help self-employed workers, small businesses, and nonprofit organizations facing financial struggles due to the COVID-19 pandemic. A part of the Coronavirus Aid, Relief, and Economic Security (CARES) Act in 2020, the PPP helps qualified applicants receive low interest loans to pay for their business's payrolls, rent, and other costs. If the borrowing business can keep its employee count and wages stable, then the loan may be partially or fully forgiven.
Initially, the program was set to expire in June 2020. Then, the deadline was extended to August 2020. On January 11, 2021, the program was reopened in the wake of coronavirus spikes, Now, the current (and final) deadline to apply for a PPP loan is May 31, 2021. Find out if you're eligible to apply for a PPP loan when you talk to a participating private lender.
Lock in summer travel deals
As the vaccination rate continues to rise, so will the prices of flights and other travel expenses. Travel costs fell exponentially during the height of the coronavirus pandemic in 2020. In December 2020, flights were 70% cheaper than they were in December 2019. However, fewer people were traveling then. Between February and March 2021, there have been significantly more people traveling. Dallas/ Fort Worth has seen an 82% increase in travelers, while Chicago O'Hare and LAX have seen 68% and 59% increases, respectively. As life returns to normal and more people begin traveling again, it will likely become harder to book flights for lower prices. Airlines might also begin tapering off their flexible return and cancellation policies. By booking your flights and planning your travel destinations now, you might score better deals with more flexible terms.
Prepare your 'back to normal' budget
Many companies have started returning to the office or have planned for a return date soon. So, you will likely want to prepare for commuting costs and maybe eating out at lunch during the work week. Plus, more entertainment and recreation activities have begun opening up. Whether it's getting drinks with friends, going to the movies, or just going out for a much-needed dinner date, you're probably going to be spending a little extra cash doing all the things that you haven't been able to for the past year.
The return to normal is certainly a good change, however it also will be an adjustment both mentally and financially. By starting to prepare your finances now, you will likely be in a better position later. If you would like to talk to a financial advisor, let us know – we have several resources that might be able to help you.