Market Forecast: Existing Home Sales, New Home Sales, and Mortgage Applications
Blog posted On March 22, 2021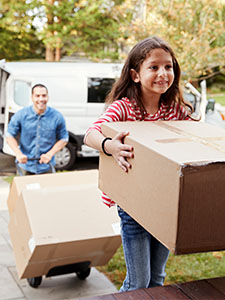 Last week the Fed decided to leave the benchmark interest rate near zero once again – reaffirming its commitment to economic recovery. Mortgage rates, however, still saw a slight upward trend as the economy continues to gain strength and housing demand continues to boom. Demand and inflation are two other factors, in addition to the Central Bank's monetary policy, that influence mortgage rates. Though the benchmark rate is still low, mortgage demand is high, and inflation has inched up as well, Federal Reserve Chairman Jerome Powell expects this trend is temporary.
In this week's housing news, the report on existing home sales will be released today. New home sales are scheduled for release tomorrow, and the weekly mortgage application survey is scheduled for release on Wednesday.
Existing home sales or resales track the sales of previously constructed homes and make up approximately 90% of residential real estate transactions. In January, existing home sales increased by 0.6% month-over-month and 23.7% year-over-year to reach a seasonally adjusted annual rate of 6.69 million. This marked the second consecutive month of existing sales increases.
The new home sales report tracks the sales of newly constructed homes and accounts for about 10% of total residential real estate transactions. In January, new home sales rose 4.3% month-over-month. Reaching a seasonally adjusted annual rate of 923,000 in January, new home sales surged well beyond MarketWatch's predicted level of 850,000. Compared to January 2020, new home sales are up nearly 19% despite a slight drop in home inventory.
The Mortgage Bankers Association (MBA) weekly mortgage application survey tracks week to week changes in the submission of new purchase and refinance mortgage applications. For the week ending 3/12, mortgage application submissions saw a composite decrease of 2.2%. Though the purchase index increased by 2%, the refinance index fell by 4%. However, purchase application submissions are still up 5% year-over-year.
Though interest rates are being held low, mortgage rates are starting to trend upward. "If you procrastinated on refinancing, it's time to act now," said Greg McBride, chief financial analyst at Bankrate. There's still time to take advantage of current historically low rates – so get started today by clicking the button above.
Sources: CNBC, MarketWatch, MarketWatch, MBA, Mortgage News Daily, NAR