Market Update: No Rate Hike, Construction Spending, and the Weekly Mortgage Application Survey
Blog posted On May 03, 2021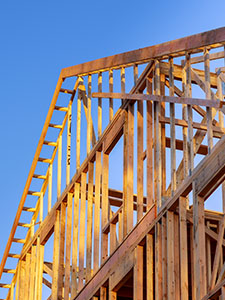 Last week, the Federal Open Market Committee voted to leave interest rates unchanged, but predicted economic growth and inflation would accelerate in the coming months. Mortgage rates remained relatively unchanged, and as a result in a still historically low range. The cooling of rates has been much needed after consistent climbs throughout February and March. However, there's a certain risk factor to the downward trend we've been witnessing for the past several weeks. Either rates could continue making insignificant fluctuations, or we could see a "reinvigoration of 2021's rising rate trends," said contributors at Mortgage News Daily.
This week in housing news, the construction spending report will be released as well as the weekly mortgage application survey.
The U.S. construction spending report tracks total spending on private and public construction projects. In February, construction spending dropped 0.8% to a seasonally adjusted level of $1.52 trillion. Compared to last February, construction spending was still up 5.3%. The decline was likely a result of the severe winter storms in mid-February. Bloomberg economists predict that we will see an increase in construction spending in March's report.
The Mortgage Bankers Association (MBA) weekly mortgage application survey tracks week to week changes in the submission of new purchase and refinance mortgage applications. Last week (the week ending 4/30), mortgage application submissions declined by a composite 2.5%. Refinance application submissions inched down by 1% while purchase application submissions fell 5%. Year-over-year, purchase submissions are still up by 34%.
In other market news, the ADP employment report will be released on Wednesday while the weekly jobless claims report will be released Thursday morning. On Friday, the employment situation will be released, including nonfarm payrolls, private payrolls, manufacturing payrolls, unemployment rate, participation rate, the average workweek hours, and average hourly earnings. Also scheduled for release on Friday is the report on consumer credit.
The employment news scheduled for release this week should reveal the health of the labor market and whether or not we can expect consumer spending to improve and the economy to grow. If inflation picks up, rates are expected to steadily rise. If you've been considering making mortgage moves, this could be your opportunity to lock in historically low rates before they rise.
Sources: Bloomberg, Census.gov, MBA, Mortgage News Daily, Mortgage News Daily