Market Update: Rates Rise; Fed Interest Rate Decision, Housing Starts and Building Permits Coming Up This Week
Blog posted On June 13, 2022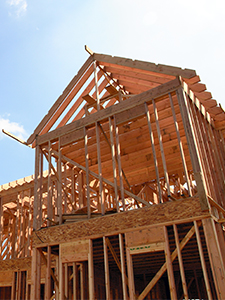 Last week, mortgage rates trended higher after announcements from the European Central Bank (ECB) and the release of the consumer price index for May. The US bond market reacted to an announcement from the ECB last week, which pushed mortgage rates higher. Additionally, the consumer price index showed that inflation is still climbing higher, which also caused a market reaction. Higher levels of inflation likely indicate that the Federal Reserve will raise benchmark interest rate by at least another 50 basis points in several of their upcoming meetings. To prepare for the upcoming Fed rate increases, the market mortgage rates are continuing to trend upward.
The Federal Open Market Committee (FOMC) sets the federal funds rate. The federal funds rate will influence mortgage rates but not set them exactly. When the Fed raises rates, mortgage rates typically go up. When the Fed lowers rates, mortgage rates typically go down. In its May meeting, the Committee decided to raise the benchmark interest rate by 0.5% to a range of 0.75% to 1%. "Inflation is much too high, and we understand the hardship it is causing. We're moving expeditiously to bring it back down," Fed Chairman Jerome Powell said during a news conference.
Housing starts track ground broken on residential projects and building permits track permits issued. In April, housing starts fell 0.2% to a seasonally adjusted rate of 1.72 million units. Building permits fell 3.2% to a seasonally adjusted annual rate of 1.82 million units. Year-over-year, however, the rose 3.1%. "Higher mortgage rates would at a minimum create uncertainty over the path of housing demand and discourage builders from taking out speculative housing permits," said Isfar Munir, an economist at Citigroup in New York.
With more Fed rate hikes on the horizon, it's likely that mortgage rates will continue climbing. Although rates are higher now than they were in the pandemic, the pandemic-level lows that we once saw are not likely to return unless another similar global event occurs. If you want to take advantage of rates while they're still relatively low, let us know!
Sources: Bloomberg, CNBC, Mortgage News Daily, Reuters